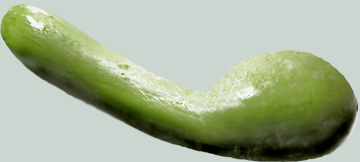 Foolstone : silicone, sand, polyurethane foam rubber
The phallic shape is an ancient fertility symbol for obvious reasons.    The oldest recorded phallic sculpture is The Hohle phallus, a 28,000-year-old polished siltstone phallus discovered in the Hohle Fels cave, Swabian Alps, Germany.
The Great Gourd is a enlarged exact replica of a gourd from my garden, 1998.